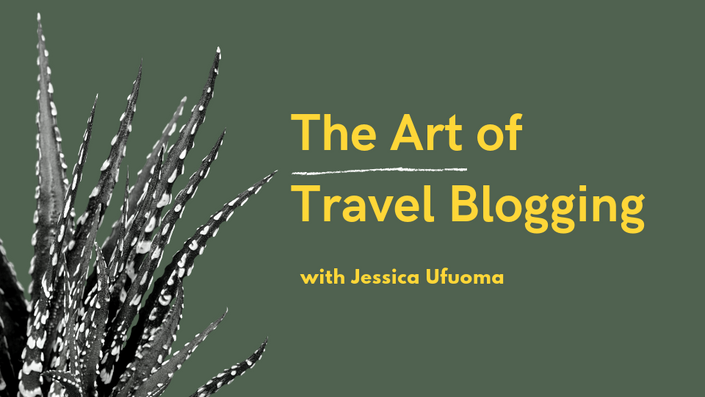 The Art of Travel Blogging with Jessica Ufuoma
Everything you need to know about building a successful travel blog
Enroll in Course


Welcome to the Art of Travel Blogging with Jessica Ufuoma

PURCHASING THIS COURSE GIVES YOU NOT ONLY THE SUPER PACKED CURRICULUM WITH WORKSHEETS AND TASKS, IT ALSO GIVES YOU AUTOMATIC ACCESS TO THREE LIVE SESSIONS ON:
LIVE SESSION ON THE FUNDAMENTALS OF BUILDING A SUCCESSFUL BRAND
LIVE SESSION ON DEVELOPING AN EFFECTIVE SOCIAL MEDIA STRATEGY
LIVE SESSION ON PHOTOGRAPHY, EDITING AND CONTENT CREATION
Want to start a travel blog but not sure where to start from? Or maybe you already have but are feeling stuck. How do I grow my audience? How do I stay consistent? How do I monetize my blog? How can I get paid to travel? How do I work with brands? How much should I be charging for this collaboration? The questions may be endless but I've got you! TATB has all the answers and even more!
TATB is your very own roadmap as a travel blogger or aspiring travel blogger who wants to take their travel blog to the next level. Think about it like having a real-life guide who has gone through it and only tells it as it is and shares all the knowledge, skills and expertise she has gathered over the years.
TATB is no-fluff and straight to the point. The content speaks for itself and the proof is in the pudding. ON TATB, you will learn how to:
Take better photos

Work with brands

Monetize your blog

Grow your audience

Improve your branding

Impact lives

An

d so much more
Not only are you learning these key topics that are necessary for your brand growth and success as a travel blogger, you will also get the chance to connect with other travel bloggers in the community because community is everything and there is power in networking, accountability and support.
ABOUT THE COURSE INSTRUCTOR
My name is Jessica Ufuoma, the travel blogger behind theufuoma.com. I am Nigerian, who now lives and works in Toronto, Canada. Travel blogging isn't my full-time job as I work as a Financial and Communications Analyst in Canada's biggest bank. I juggle my travel blog with my corporate job and I want others to know that it is entirely possible to be successful in both without giving one up.
Word on the street is, I take great photographs, share awesome stories and inspire millennials to travel the world. I have so far being to over 35 countries (and counting) and love to share my experiences and travel tips with the world. That's true! But that's not everything. I also love to connect people with experiences and help them dream bigger!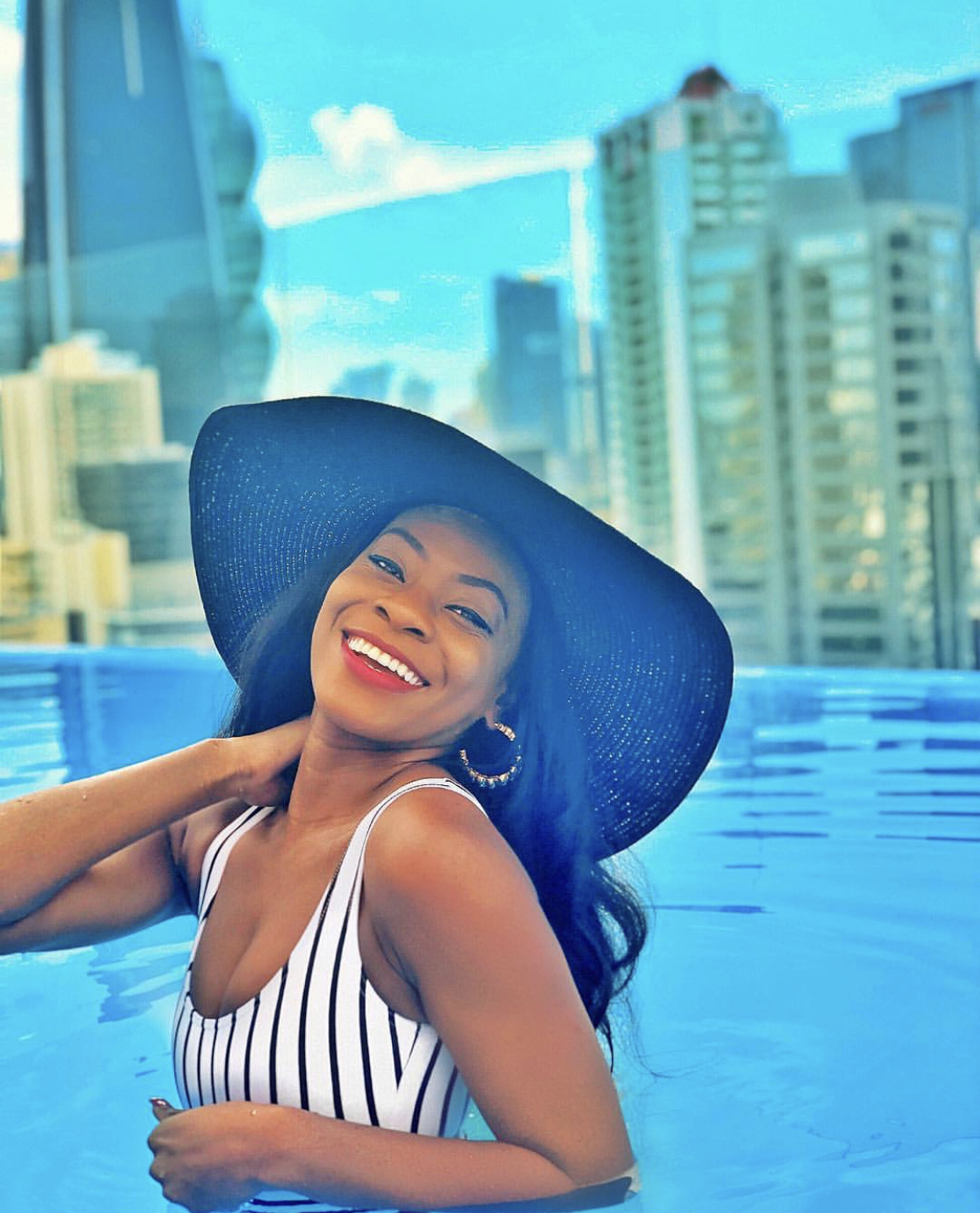 ABOUT MY TRAVEL BLOG AND THE SUCCESSES I HAVE AMASSED
My travel blog started in June of 2016 and hasn't slowed back since then. It has grown from just being read by family and friends to over 1 million views to this day. In the age of limited email eye balls, I have managed to get over 10,000 email subscribers (I share the value of having a mailing list in this course - it is really important). I have also gone on sponsored trips, worked with several brands including hotels and airlines, I have been , including The Guardian and I reach over 30,000 people online via my social media channels.
My growth is by means an overnight affair. I watered the seed constantly and continued to hone my craft. I invested my time and resources to learning the skills needed to take my blog to the next level and I continue to do so even now because there's still so much room to grow and I have no doubt about that. I've always held this mantra, 'when you get, give. when you learn, teach' and that's what TATB is all about.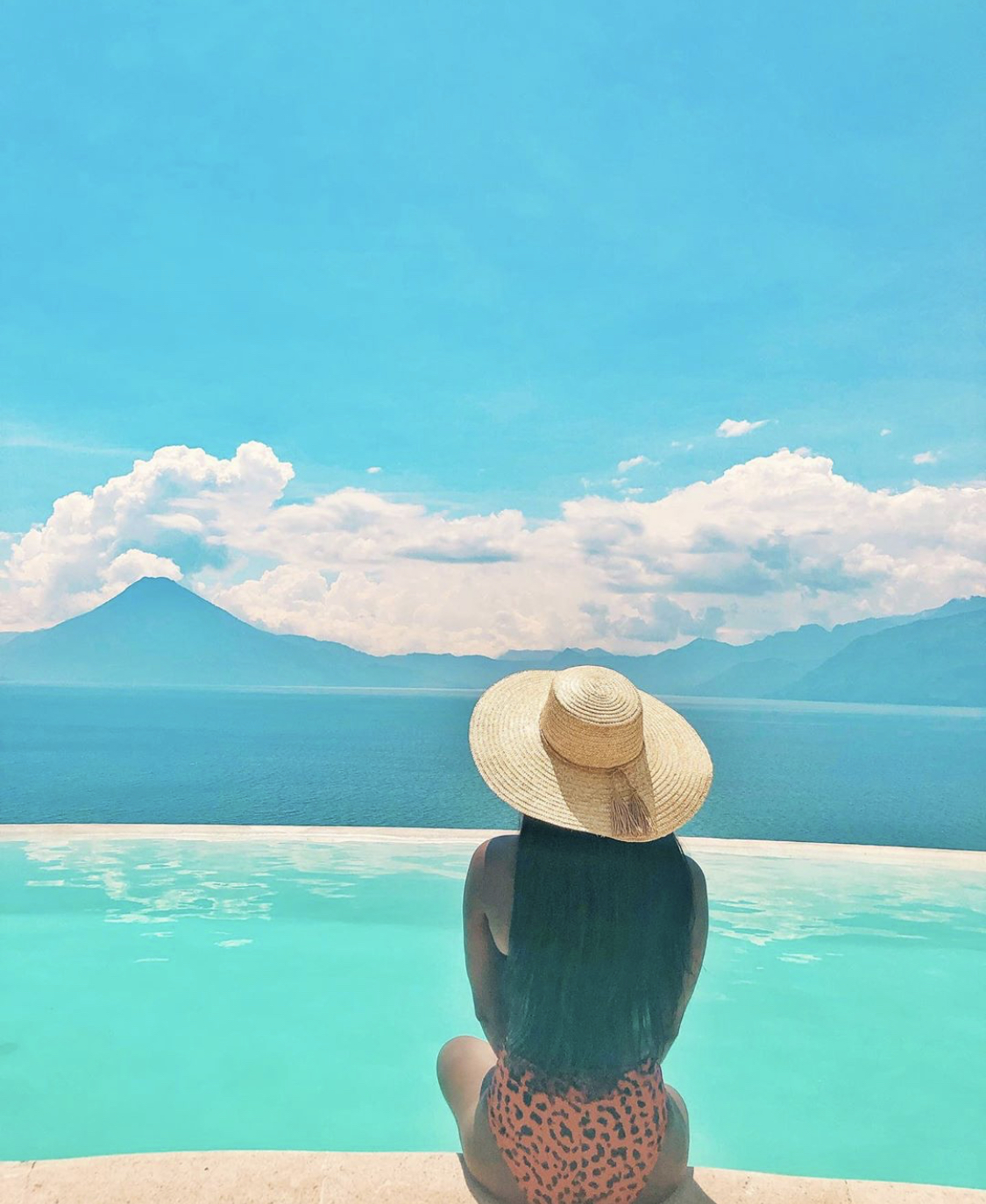 ABOUT THE ART OF TRAVEL BLOGGING COURSE
I first conceptualized the idea in November 2018 and before I had the chance to overthink it, I swung into action! I spent months building the curriculum and modules because I wanted it to be as valuable as possible. I wanted to change lives with this course and give aspiring and new travel bloggers the much needed clarity. No one really shares their growth secrets and strategies and they just say, "oh just post consistently". Well that's true but there's certainly more to that and I have shared it all in this course - alongside so many other gems that will help you.
When I first started my own travel blog, there was barely any information to help me out - I had to self-teach and learn on the go. This course will help you not have to walk the journey alone. It is COMMUNITY. CLARITY. CONTENT and DEPTH. You'll meet other students and share ideas and support each other.
When I think of Travel Blogging, I consider it an art. It's an expression of creativity, imagination and storytelling fused into one. As a travel blogger, chances are, you are doing a fair amount of traveling - or maybe you aren't but are looking to do more of it and share your experiences with the world. That's okay too!

WHO THIS COURSE IS FOR:
New travel bloggers who want to get their travel blog off to a great start and stand out from the crowd.
Existing travel bloggers who want to take their travel blog to the next level.
Those who want to learn personality branding, storytelling and how to build an engaging audience.
Those who want to learn the tools of the travel blogging trade and triumph in their niche.
Anyone who wants to sharpen their social media skills for a greater impact.
Anyone who wants to monetize their blog and see travel blogging as a possible career option.
WHAT YOU CAN EXPECT FROM THIS COURSE:
Content-rich materials and resources to give you all the information you need to achieve travel blogging success. No-fluff. Real, practical solutions that have worked for ME and I have tried and used.
Automatic access to a closed group of other travel bloggers for accountability, connection, networking, sharing and support purposes.
Worksheets, job aids and materials for increased comprehension and practicality.
Access to two live working sessions webinar (on Social Media and Travel Photography).
Unlimited questions and a thriving travel blogging community.
Lifetime access to content shared in the course, including future updates, upgrades and additions.
Mentorship by me - ask me questions, ask for my opinion and a second eye on your work, etc.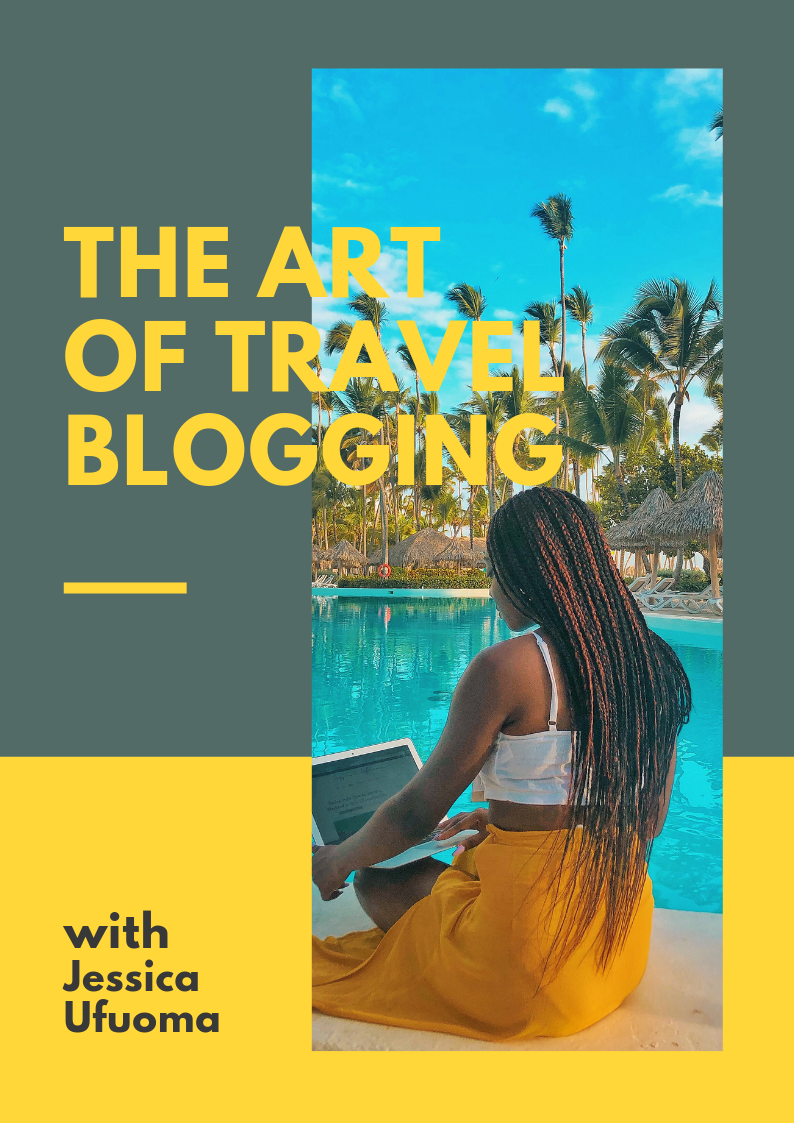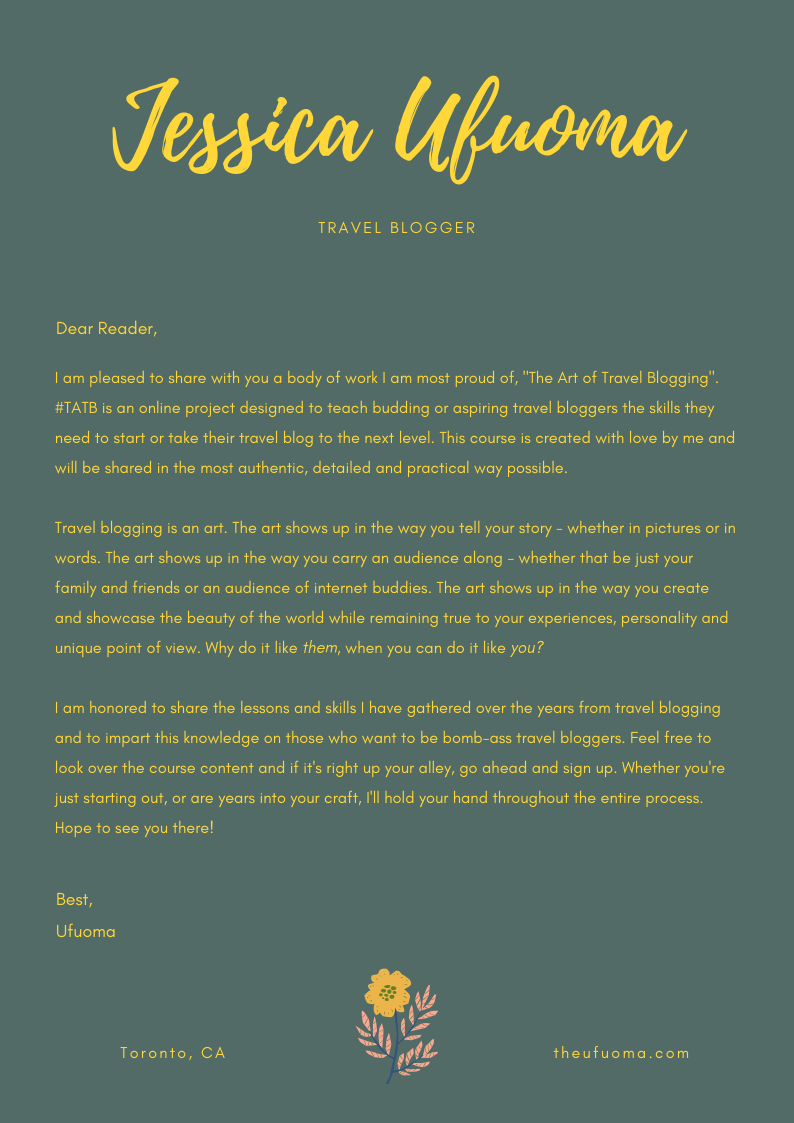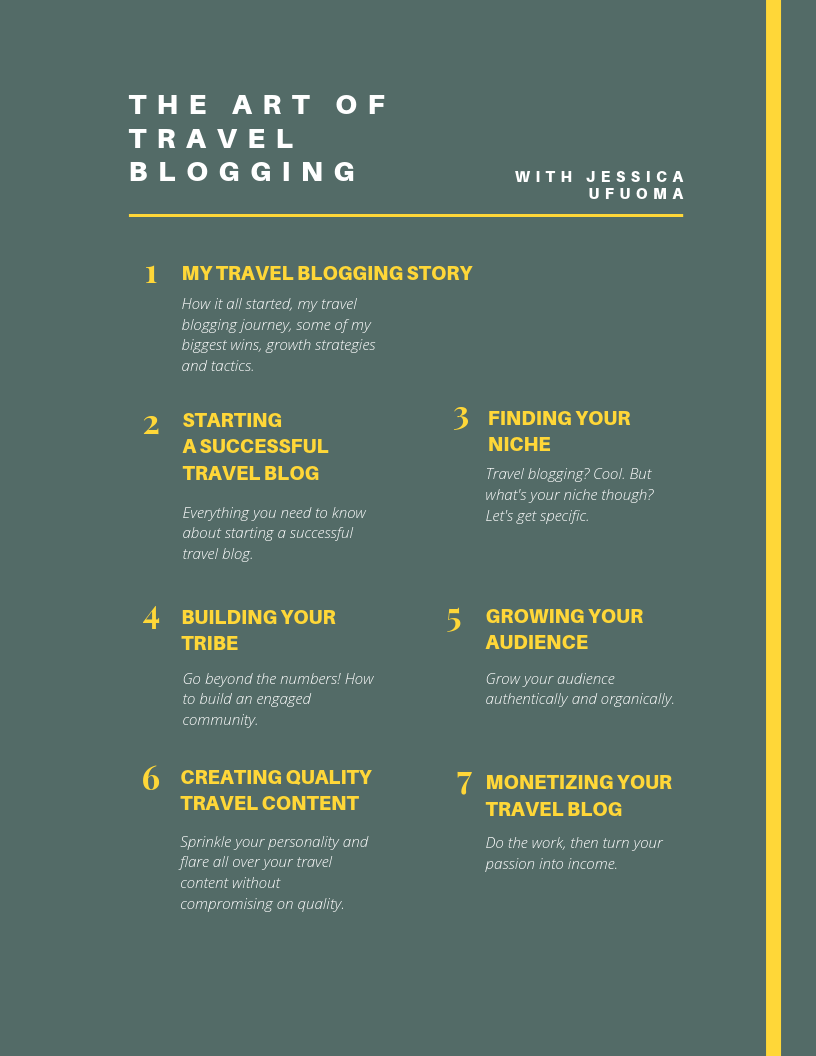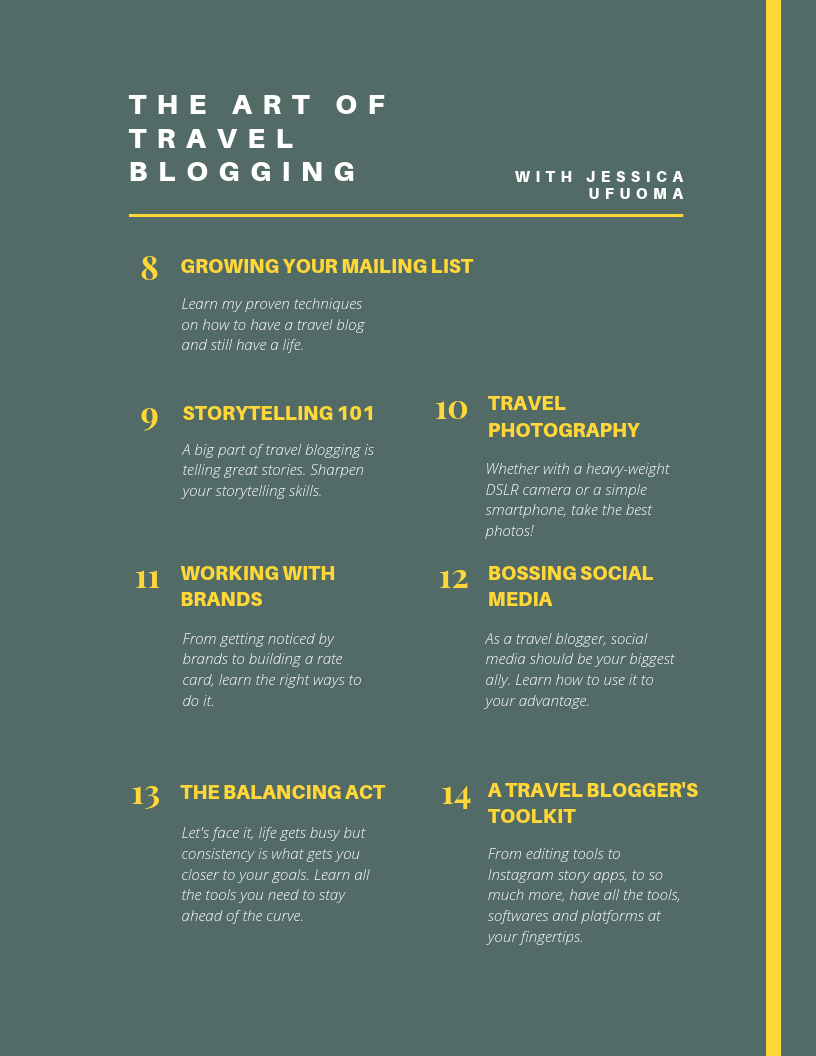 There's an art to good travel blogging - from how the stories are told in a way that draws people in, to the way the photos are captured that further reinforces the story to the building of an engaging community that values travel and yearns to see the world. Our role as travel bloggers is to show people the window to the world and nudge them to book a flight. It's all an art, a beautiful one.
Whether you're currently thinking about starting a travel blog - or you are already neck-deep in it but need some more clarity on how to take it to the next level, this course will help you soar, standout and get your travel blog off the grounds and up and running.
The world needs more YOU. Your story, your adventures, your flare, YOU.
I can't wait for you to see just how awesome this course is. SIGN UP BELOW.
Your Instructor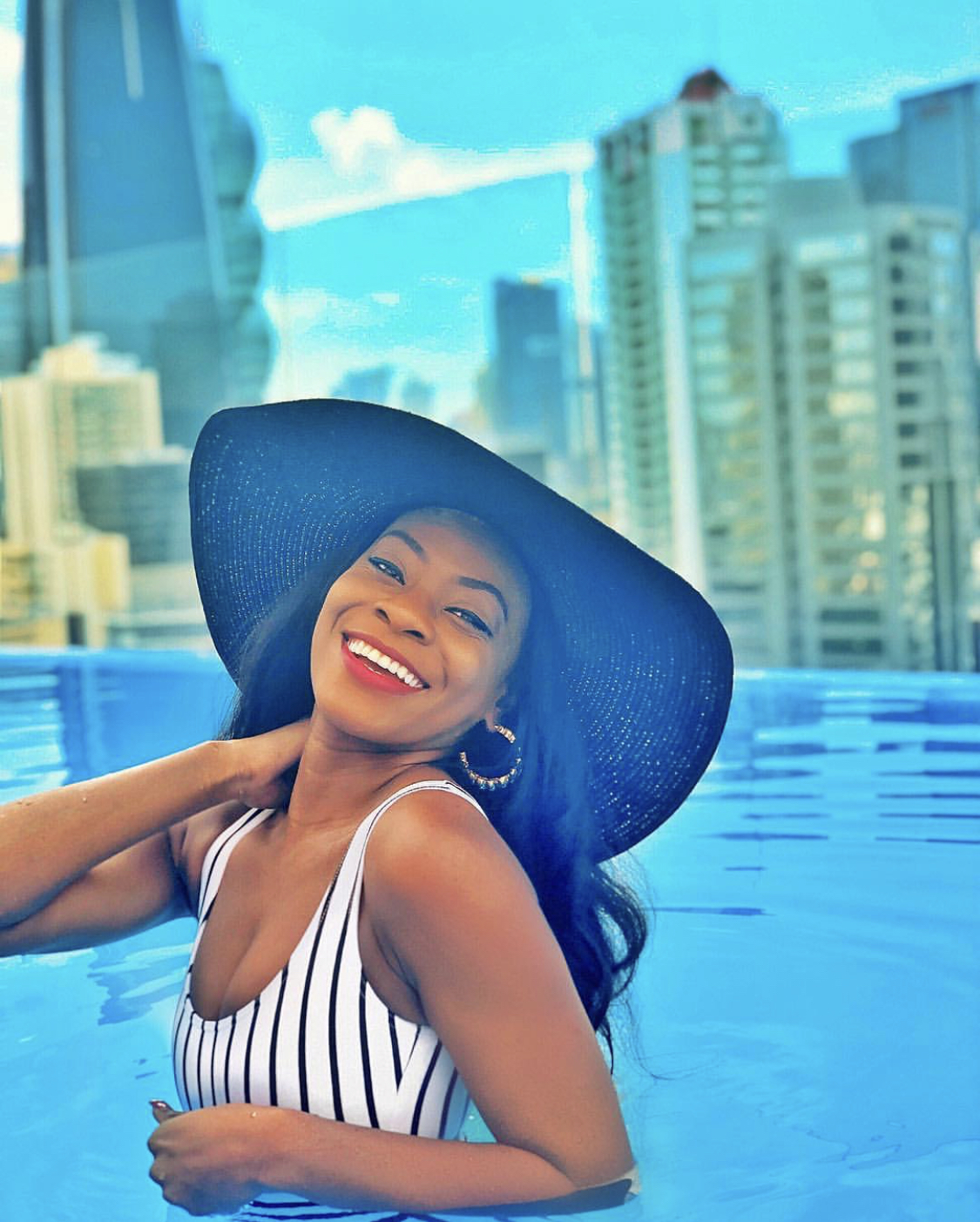 For Jessica Ufuoma of theufuoma.com, Travel Blogging is an art. Travel blogging isn't just about cocktails and sundresses in foreign lands, but one that can inspire a generation of people to learn about themselves, their world and their place in it. I hope you enjoy this creation.
Course Curriculum
INTRODUCING: THE ART OF TRAVEL BLOGGING (TATB)
Available in days
days after you enroll
MY TRAVEL BLOGGING STORY
Available in days
days after you enroll
THE ART OF STARTING A SUCCESSFUL TRAVEL BLOG
Available in days
days after you enroll
Frequently Asked Questions
When does the course start and finish?
The course starts once you purchase the course. You unlock all 14 modules in the curriculum and it is completely self-paced. You can consume all the materials and worksheets as quickly or as slowly as you want - in your own time. The course also includes three live workshops hosted by Ufuoma where you will learn how to take and edit photos, how to grow your blog and so much more. You will be invited to a live workshop when you purchase a course.
How long do I have access to the course?
How does lifetime access sound? After enrolling, you have unlimited access to this course for as long as you like - across any and all devices you own.
What if I am unhappy with the course?
I can guarantee you will not be unhappy but in the unlikely chance that you are unsatisfied, contact me in the first 30 days and I will give you a full refund.
I haven't started a travel blog yet. Can I still join?
Absolutely. You're in prime position to join in as you will be starting one with greater clarity and purpose and avoiding common travel blogging mistakes.
I have a blog in another niche. Can I still join?
While TATB is targeted at Travel Bloggers, bloggers in other niche are free to join in as well. Please take a look at the curriculum first before enrolling to see if it is up your alley.
I am unable to pay right now. Can I pay later?
A payment plan is available for those who are unable to afford it right away. However, spots are open based on availability. If you feel strongly to be in this class and are unable to meet any of the payment requirements, reach out to me and I may be able to work something out for you.
Can I gift a friend or loved one this course?
Yes. This will make a great gift. First, purchase in your name and I will transfer the course to them.